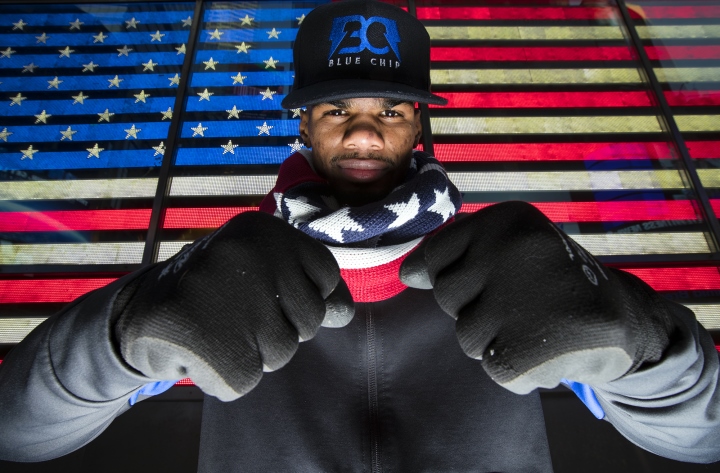 Ryan Martin vs. Hevinson Herrera in Plant City, Florida
By Francisco Salazar Published On Fri Oct 16, 2020, 11:09 AM EST
Junior welterweight contender Ryan Martin will return to action tonight against Hevinson Herrera.
The 10-round will take place at the White Sands Treatment Center in Plant City, Florida and will headline a co-promotion between Nelson Promotions, Inc. and Bareknuckle Fighting LLC.
Martin (23-1, 13 knockouts), who resides in Chattanooga, Tennessee, last fought on June 27, also at the White Sands Treatment Center, forcing journeyman Carlos Winston Velasquez of Nicaragua to remain on his stool after round 6.
The fight took place almost 20 months after Martin lost by knockout to Josh Taylor in the opening round of the World Boxing Super Series (WBSS) tournament.
The 27-year-old Martin believes he can compete amongst the best fighters at 140 pounds. He is just glad to be back in the ring to stay busy if a significant opportunity presents itself later this year or early in 2021.
"I'm just happy to be back," Martin told BoxingScene early Thursday. "I'm happy to be back competing. It's one fight at a time and (working) my way back up. Hopefully, I can jump back into the rankings very fast and put myself in good company with all the other 140-pound fighters."
Herrera (25-18-1, 19 KOs), who is originally from Barranquilla, Colombia and now resides in the Miami, Florida area, knocked out overmatched Over Paternina in round 2 of his last bout on January 31. The victory snapped a streak of losses to Ismail Muwendo, Robert Guerrero, and most recently Julian Rodriguez on July 13 of last year.
Hard-hitting welterweight Jose Miguel Borrego of Aguascalientes, Mexico will face Colombia's Luis Eduardo Florez (25-16, 21 KOs) in an eight-round bout,
Borrego (17-2, 15 KOs) has won his last three bouts since losing to gatekeeper Cameron Kreal, while Florez has lost seven of his previous eight fights.
Junior middleweight Cecil McCalla (22-4, 9 KOs) of Randallstown, Maryland will square off against Colombia's Fidel Monterrosa Munoz (39-22-1, 21 KOs) in a six-round bout.