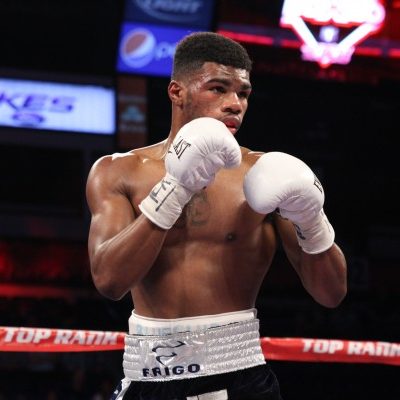 Ryan Martin First Round KO
Ryan Martin Takes Down Hevinson Herrera in One Round
October 21, 2020
Boxing Scene
Former junior welterweight Ryan Martin notched another win late Friday night, knocking out journeyman Hevinson Herrera in the opening round at the White Sands Treatment Center in Plant City, Florida.
Referee Chris Young counted Herrera out at 1:45.
The victory over Herrera was Martin's second since his technical knockout loss to Josh Taylor in November 2018. The fight was the opening round of the World Boxing Super Series (WBSS) 140-pound tournament, which Taylor would eventually win.
Martin (24-1, 14 knockouts), who resides in Chattanooga, Tennessee, returned to the ring on June 27, also at the White Sands Treatment Center, forcing Nicaragua's Carlos Velasquez to remain on his stool after round 6.
The 27-year-old could return to the ring once more before the end of 2020.
Herrera, who is originally from Barranquilla, Colombia and now resides in Miami, Florida, drops to 25-19-1, 19 KOs. He has lost five of his last seven fights.