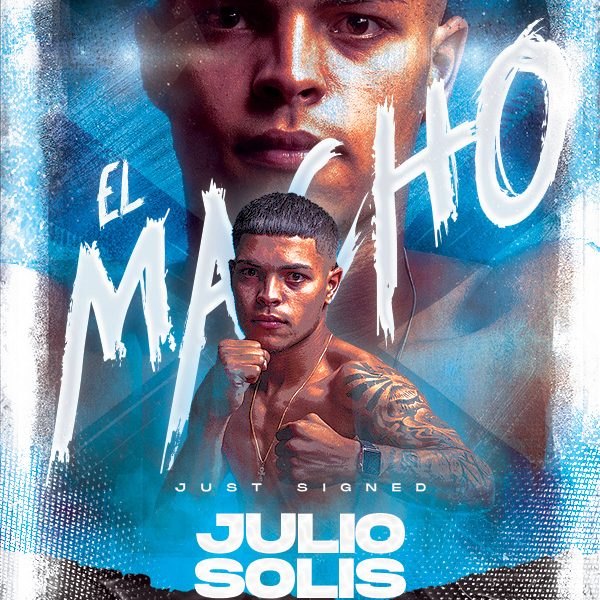 Julio Solis Signs with ProBox Promotions
Julio Solis signs with Pro Box Promotions returns August 7 in Florida
Rising super featherweight standout Julio Solis has signed a long-term promotional deal with Florida-based Pro Box Promotions.
Solis has been punch-perfect, winning his first five professional contests inside the allotted timeframe of the contests, with the latter coming on Pro Box Promotions' last event on May 1.
Solis reflected on his last performance and on signing with Pro Box Promotions. "I felt good in my last fight, I worked really hard in the gym beforehand and I put on a good show on the night for my supporters. I am always grateful to have amazing supporters, and I feel they make me take my game to another level.
"The Pro Box Promotions event on May 1 was a really fun event to be a part of. There were some really good fights on the card so to be a part of such a quality event at this stage of my career is really good for me. This is one of the reasons I chose to sign with Pro Box Promotions.
"Pro Box Promotions have big plans for me not just in Florida but elsewhere including Puerto Rico. Garry Jonas has guided some great fighters in the past and I am hoping that I can be the next one of his rising stars. I am back in the ring on August 7, and I want to continue to show everybody that I am one of Florida's most exciting young fighters."
Pro Box Promotions head Garry Jonas, who has guided stars such as Erickson Lubin amongst others for large parts of their careers, discussed his latest acquisition, Solis.
Jonas stated, "Julio Solis is an exciting young fighter who I am pleased to have here at Pro Box Promotions. He is a fan favorite in the Tampa area where we host many of our events, so I am really happy to have signed a fighter with such good energy who can fight.
"Solis is young and we are in the business of finding good, young, hungry fighters who want to make a name for themselves. Solis fits the bill and I am looking forward to watching the progression of this young man."