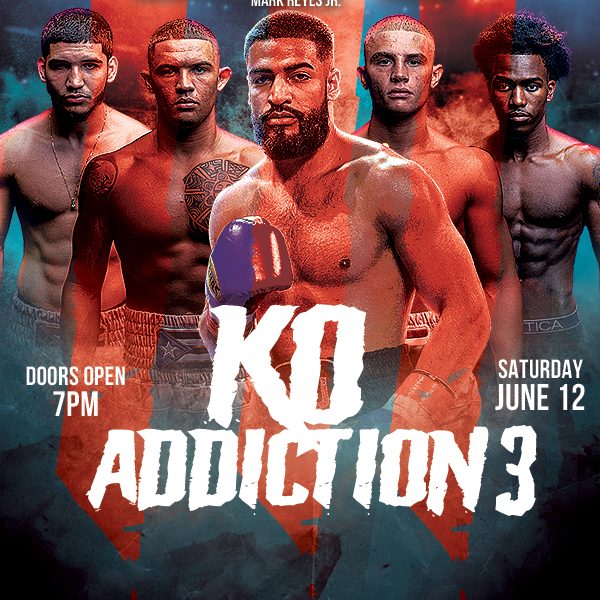 Pro Box Promotions card set for June 12 in Tampa, Florida, Mark Reyes Jr headlines in title action
Pro Box Promotions are excited to announce their next event on June 12, which will see Mark Reyes Jr headline in title action.
Reyes Jr returns to the Tampa area, where he faces stiff competition in the form of Mexico City's Luis Solis in a bout that will be contested for the WBC USNBC title.
Reyes Jr discussed his upcoming challenge against Solis, "Solis is a game fighter and always comes to win. This is the type of challenge I need as I want to put on a show for the supporters in Tampa.
"I'm delighted to be boxing for a WBC regional title and I would like to thank Garry Jonas, Pro Box Promotions, DiBella Entertainment and the WBC for giving me this great opportunity.
"Camp has gone extremely well with the Pro Box team headed up by Marc Farrait and Asa Beard and I'm really enjoying training with the team. I'm adding new things to my game all the time and I can't wait to show those improvements off on June 12 at the KO Addiction Center in Plant City."
Joining Reyes Jr on the card are rising prospects Jeremiah Milton, Marques Valle, Dominic Valle, Jusiyah Shirley, and pro debutant Jose Nieves. Promoter Garry Jonas gave his take on the June 12 event.
"There are a lot of good prospects on this event and the main event that will be a fun fight, so I am looking forward to an entertaining night of boxing on June 12 at the KO Addiction Center. Mark Reyes Jr is an exciting fighter and a fan favorite here in Tampa, and Luis Solis is a game fighter, so I feel that fight will be an interesting one to watch.
"I am intrigued in watching the development of fighters on the card, as I believe they are all impressive young hopefuls in their own right, and I would encourage fight fans in the areas to come out and watch the early stages of these fighters careers that all have the ability to become champions in the not so distant future."