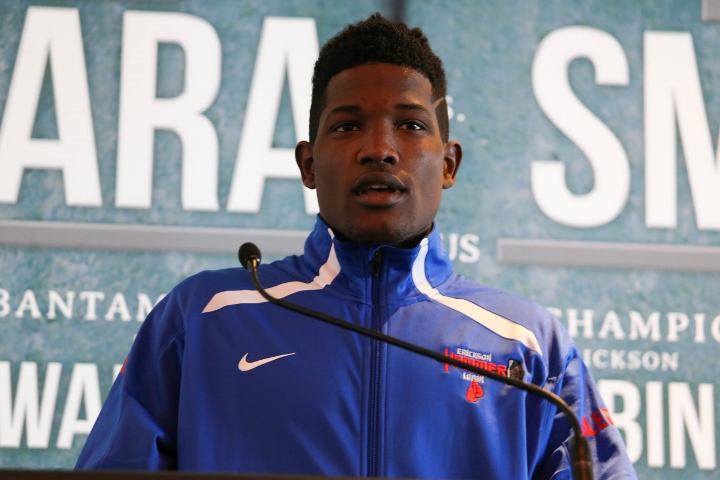 Erickson Lubin Cruises To Decision Win Over Ivan Montero
By Jake Donovan
BIRMINGHAM, Ala.–Still three months shy of his 21st birthday, Erickson Lubin cruised to a Sweet 16 in the win column.
The unbeaten blue chip prospect had little difficulty in racking up a unanimous decision win over Ivan Montero in their Fox-televised swing bout Saturday evening at Legacy Arena in Birmingham, Alabama.
Scores were 60-54 across the board for Lubin (16-0, 11KOs), who picked up his second win within the past four weeks.
Reference: www.boxingscene.com